PILO Derailleur Hangers | Derailleur Hanger Shop
PILO engineering derailleur hangers
All PILO hangers are made from high quality aluminium and has nice anodized black finish. Rear replacement Pilo derailleur hanger dropout improves shifting and looks really nice. PILO engineers makes derailleur hangers for almost every bike - so find spare part for your bike at Elanus Parts, official distributor of PILO Precision Machining Ltd.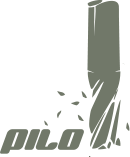 Full range of rear derailleur hanger types for MTB, Mountain, CX, Road and other bikes you can find here.
Search for replacement derailleur hangers - By Bike Brand.
Find more information about derailleur hangers at frequently asked questions page or if still have questions and need assistance feel free to contact us.