Frequently Asked Questions
What is rear derailleur hanger?
The rear derailleur hanger (gear hanger, mech hanger, dropout, frame saver, perjungėjo auselė, schaltauge, forcellino, ausfallenden, mecanico desviador percha, 变速器挂钩, Переключатель вешалка, MTB hanger) is detachable frame part where rear derailleur bolted to. Almost all modern aluminium and carbon bikes have it, to protect frame from damage. In case of crash accident derailleur hanger brakes or bents, while frame stays undamaged. It can be easily and cheaply replaced comparing to for e.g. expensive carbon frame. Older steel frames have permanent dropout which is strong as frame and not replaceable.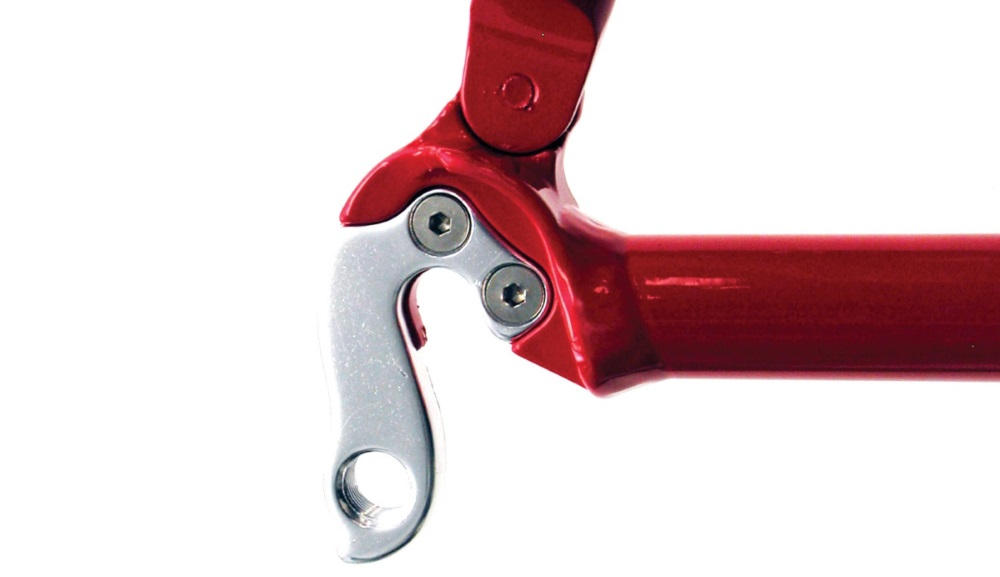 How and from what derailleur hangers are made?
Derailleur hangers (dropouts) generally are made from aluminium. There are few ways of manufacturing them: Cast aluminium or CNC machined aluminium.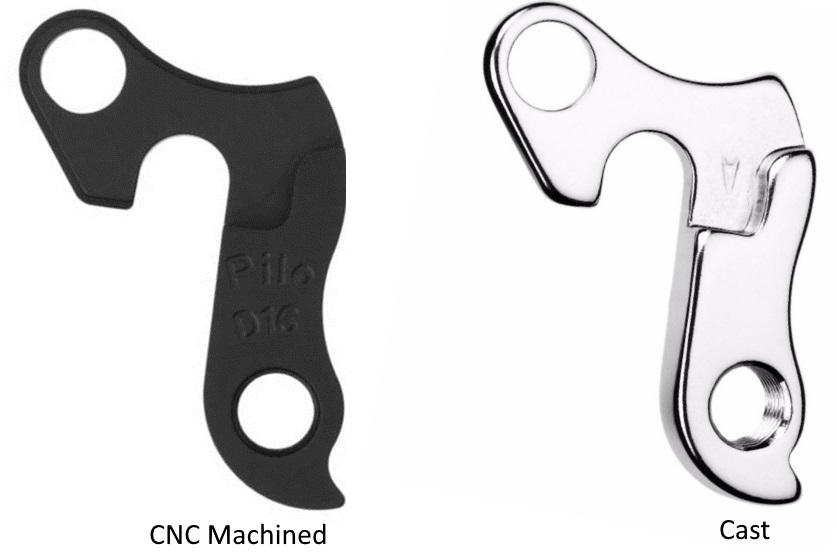 CNC machined hangers are made from higher quality aluminium mark  6061 T651. Bike equipped with these hangers have more precise gear shifting, looks greater and possible goes faster :). Find yours replacement part at Elanus Parts.
What are rear derailleur (gear, mech) hanger types?
There are thousands derailleur hanger types (designs) on the market. Every frame manufacturer could have different dropout design for each model of frame and different hanger for same frame but manufactured on different year. So when searching replacement for your gear hanger you must be sure that hangers design is exactly same to original. If still have questions or need assistance please contact us.
There are many ways to classify types of derailleur hangers:
1. By number of fasteners (1,2,3+):
2. By mounting side (inside frame, outside frame, clamp/fork and other)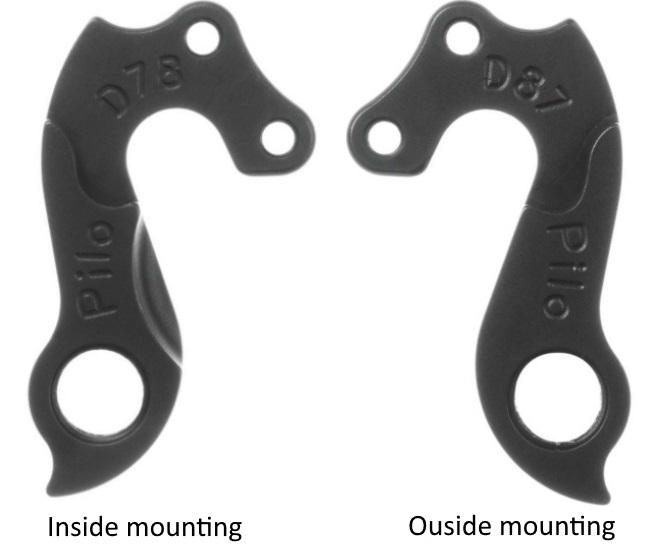 3. By axle diameter (Standard QR, 10 mm, 12 mm):